Other Ads Submitted by Employers
Help wanted ads not specifically related to workamping.


These are help wanted ads that are not specific to workamping but may be suited for some RVers, submitted during 2017.
These are NOT ordinary RV worker positions. To view workamping only ads, please click here.

We sometimes get ads submitted for sales rep positions, work from home opportunities, etc. We post them to this page because some of you may be interested in them.



Disclaimer: These ads have not been verified. Please use common sense when responding to any ads so you do not fall victim to scams. Never send money to anyone! WorkampingJobs.com and its operators are not responsible for anything that transpires between you and a third party. See full disclaimer link below.



View ads for Year:



---
IN, USA
2017-06-22 14:57:05 6174
RV Transporters Wanted
Classic Transport is looking for experienced RVers to transport motor homes, box trucks, fifth wheels, and travel trailers from the factories in Indiana to dealerships across the country. Pay is per loaded mile with 50% up front and with the rest paid once your trip is completed. With fuel discounts and hotel discounts, it's a great way to get paid to see the country. For more information, email us at Recruiting@

909

ClassicTransport.com, check us out on Facebook, or visit our website. We look forward to hearing from you!
http://www.classictransport.com
---
TX, USA
2017-06-21 22:20:33 6173
Flea Market Business For Sale. Caters To The Retirees.
Business for sale: Seasonal retail shop, custom shadecloth and rv awning repair shop located in Donna, Tx. People who are ambitious, innovative, hard working, have handyman skills and work well with people would do very well with this shop. Would make a great little business for a family or Couple.

This shop is located at the Don-Wes flea Mkt and is open to the public from mid October until early April. The Don-Wes flea market is a busy market that caters to the retiree crowd that flock to the area during the winter months. The Shade Shoppe has been operating out of a booth at the Don-Wes Flea Mkt for over 16 yrs. We have an excellent reputation with our customers for quality service and products.

We are open to the public on Wed, Sat, and Sun during the season where we work closely with our customers to get them a finished product they are happy with. The other 4 days of the week we sew the custom shade cloth orders, install, and do rv awning work. If this interests you then we would like you to work for us next season Oct 2017 - April 2018 so we can show you the ins and outs of the business. You would receive fair compensation for your time helping. We are looking to complete the sale in the spring of 2018. Owner financing available for the right people. There is rv park in the flea market grounds as well as multiple rv parks in the area for those of you who are rving. Below is our website and the flea market website. You can find us on facebook as well under The Shade Shoppe/ Located at Don-Wes Flea Market. For more information email: Tracy Lieser, Manager shadeshoppe@

310

hotmail.com
http://theshadeshoppe.net
---
Any, USA
2017-06-12 16:12:53 6151
Looking For Campers To Meet And Sell To Campgrounds/RV Parks
Hi All, we are launching a new campground/RV park search and booking engine. The site is completed and now we are looking for camping lovers to meet campground owners and businesses related to camping (RV Repair, RV Dealers...). We seeking self motivated, energetic individuals to market our new website to campgrounds, RV Parks, Resorts and other outdoor leisure businesses. We are an online resource for consumers, similar to hotels.com, but serving campgrounds and RV parks, additionally offering a complete property reservation management system for the property. Perfectly suited for people who are fulltime RV'ers or people who just enjoy the camping/RV lifestyle. Whether you travel the country or stay in one region, this opportunity is a great way to earn money and meet great people.

Key Responsibilities:
- Engage Campground/RV Park/Resort property owners and managers, introducing them to campseeker.com and the great benefits of being a partner with us.
- Assist the properties in registering and setting up their site information.

Qualifications:
- Love for outdoor leisure living
- Self motivated
- Enjoy people

This is a commission position with bonuses, we have tried to make it a win-win for everyone! you can visit our explainer page at the link below or contact me for a demo. rrobinson@

791

campseeker.com
http://www.campseeker.com
---
OR, USA
2017-05-22 09:50:40 6002
Live In Motel Managers
Employment type: full-time. Full Time Motel Manager Position for the John Day Motel.
Compensation: Salary plus bonus with free room and board.
Requirements:
- Customer Service Skills.
- Honest, Hard Worker.
- Pass a Background Check.
- Experience in the Lodging Industry such as Front Desk, Office work, Housekeeping, ect. . .. preferred

Job Duties:
- Live Onsite and perform all Motel Operations including.
- Front Desk.
- Managing Housekeeping and Laundry.
- Maintain Parking Lots and Flower Beds.
- Take Reservations by Phone/In Person.
- Greet Customers, Check guests In/Out of Rooms, Issue Keys, take payments
- Complete Daily balancing of Till and Reports.
- Other Duties as Assigned.

Hours:
- Must be Onsite 24 hours per day, 5 days a week. You will work Weekends.
- Motel Lobby is open from 7 A.M. to 10 P.M. You will have to check in guests after hours.
- Biweekly salary with bonus after first month with free room and board.
- 1 bedroom Apartment -- RENT FREE.
- Utilities and Laundry Included -- FREE.
- Internet Included -- FREE.
- Cable and Phone Included -- FREE.
- Free cell phone.
- 2 days off week.
- Salary based on experience plus bonus based on sales and reviews.


Contact Owners: Ken & Nicki
John Day Motel
Phone: 541-575-9000
Cell: 503-901-4406
E-mail: johndaymotel@

665

gmail.com
---
Any, USA
2017-05-10 16:12:57 6067
Cooking Show Host / Product Demonstrators
Kitchen Craft Cookware is currently seeking individuals and couples to demonstrate and sell 100% American Made stainless steel cooking systems at trade shows, expos and festivals NATIONWIDE. Our demonstrators perform informative and entertaining presentations on healthy food preparation, pass out samples and stimulate sales. Kitchen Craft provides complete on the job training. Our support team schedules and pays for all of your events, adverting, processes and ships your orders. You set up the display, tell our story, write the orders and earn the profit. You are in business for yourself but not by yourself! To learn more and apply, follow the link below or call (800) 800-2850
http://www.cookingshowhost.com
---
TX, USA
2017-05-07 08:21:52 6052
Buyers / Negotiators -- Buying Coins, Gold + Antiques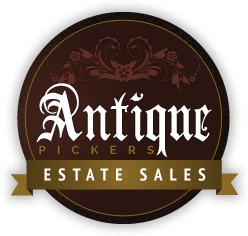 We conduct traveling events that set up in a different town each week buying gold, silver, coins, antiques, collectibles, etc. We are looking for full time Managers, Assistant Managers and Negotiators to join us. We offer weekly guaranteed salary, travel expense reimbursement, paid lodging and bonus program. We also offer 6 weeks paid vacation per year after just 6 months of service. One week every other month.

NO PRODUCT EXPERIENCE REQUIRED.....WE WILL TRAIN YOU! This is a unique opportunity to earn an excellent salary. Positions available immediately. Business casual attire, professional appearance, great attitude, willingness to travel required.
TRAVEL: You will be away from home in most cases Tuesday-Friday nights. Managers will drive company owned vehicle. Assistant managers and buyers will ride with manager.
Job Description: We will train you every aspect of this position. You will help identify items like gold, silver, sterling, diamonds, etc. You will negotiate with the owners to purchase items we want directly from the owner. Sales experience, negotiation and closing experience helpful however we can train the right person.
Where you will work: We set up shop in hotel conference rooms Tuesday-Saturday 9am-6pm. Prior to our arrival we advertise to the general public announcing our event. People are asked to bring items like gold jewelry, sterling silver flatware, old coins, antiques and collectibles into the event.
Vacation Weeks: After 6 months of service you will be entitled to one week off paid vacation every other month. These vacation weeks should be coordinated with your team so everyone is off the same week.
Compensation: Weekly Guaranteed Salary: Managers: $750 per week, Co-Managers and Buyers $600 per week
Bonus: Formulated on volume negotiated and purchased. Managers: Range from $300 to $1500 per week, Co-Managers and Buyers from $300 to $800 per week. #Bonuses paid on profitable shows only. Historically 90% of shows will pay bonuses.
Vacation Pay: Managers:$750 per week, Co-Managers and Buyers $600 per week

If you are interested in applying for one of these positions do the following:
1.Text me at 832-841-8814 with your contact info
2. Email jordanparsons@

438

me.com with the following: Resume including the following: work experience, current employer if any, availability (How soon you could report to work), willingness to travel, why you are interested in this position, any questions you have.
http://antiquepickers.network
---
Any, USA
2017-02-13 10:43:23 5730
Wheel Estate Agents Wanted !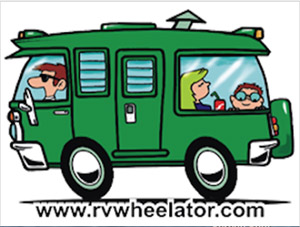 Looking for an Awesome Business/Job? RV Wheelator has what you are looking for! There are tens of thousands of Real Estate brokers and agents. There is only one Wheel Estate company in North America and we own the Trademark to the word Wheelator. RV Wheelator has been successfully listing and selling RVs, like Real Estate agents list and sell homes, for over 4 years.

We are currently looking for some part/full time people wanting to work from home and be one of the first Wheel Estate agents in their area. RV Wheelator, after 4 years of business, is expanding across North America. We have successfully listed and sold RVs in almost every state and want/need your help to list and sell even more.

You can start off part time and earn a minimum of $100.00 for taking a picture with your cell phone (some rules apply). This is a commission income paid, after we make the sale. Possible advancement available for proven agents! Earn 20% commission. For complete information contact the developer/owner of RV Wheelator deryle@

665

rvwheelator.com
All correspondence will be addressed, on a first come, first served basis.
http://www.rvwheelator.com
---
Any, USA
2017-02-09 18:07:49 5722
Be A Road Warrior For NROTC - Cash Paid Daily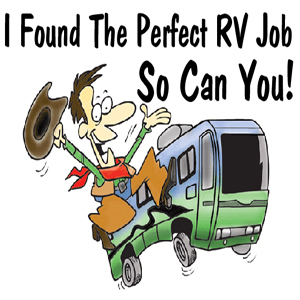 A Job with Complete Freedom of the Road!
Do this job anywhere in the USA
Learn more at the link below.
http://www.nrotc.org/rv-job
---
MD, USA
2017-01-24 14:36:49 5643
Facility Maintenance Staff - $10 Per Hour
SUMMARY:
Under general supervision of the Facility Manager, ensure the cleanliness of assigned swimming pools, spas, decks and common areas within the facility.

DUTIES AND RESPONSIBILITIES (In this order):
1. Empty baskets and skim pool
2. Sweep pool walls
3. Vacuum pool
4. Clean/Polish Tiles
5. Clean swimming pool ladders and rails
6. Make sure that all bodies of water and their associated deck area look clean and are ready to be used including being clear of any trash and residue
7. Perform janitorial duties such as cleaning bathrooms, sweeping, and mopping
8. Open and close umbrellas as necessary
9. Arrange pool furniture per the requirement of the assigned property
10. Ensure the cleanliness of all the pool furniture
11. Utilize available light equipment such as leaf blowers, power washers, pool vacuum cleaners etc. to clear deck of remaining debris and garbage.
12. Perform miscellaneous job-related duties as assigned.

MINIMUM JOB REQUIREMENTS:
Must have good English skills and be able to follow directions. Completion of the Best Aquatic training videos required prior to start of position. Must be able to operate light equipment. eg. pressure washer, leaf blower, and lift 50 pounds.

Location: We have jobs from southern Delaware to West Ocean City, Maryland.
http://bestaquatic.com
---
MD, USA
2017-01-24 14:34:27 5642
Lifeguard - $12 Per Hour
SUMMARY:
Under general supervision, ensures the safety of patrons of an aquatic facility by preventing and responding to emergencies.

DUTIES AND RESPONSIBILITIES:
1. Maintains constant surveillance of patrons in the facility; acts immediately and appropriately to secure safety of patrons in the event of emergency.
2. Provides emergency care and treatment as required until the arrival of emergency medical services.
3. Presents professional appearance and attitude at all times, and maintains a high standard of customer service.
4. Must be able to follow and enforce facilities rules and regulations.
5. Performs various maintenance duties as directed to maintain a clean and safe facility.
6. Prepares and maintains appropriate activity reports.
7. Performs miscellaneous job-related duties as assigned.

MINIMUM JOB REQUIREMENTS:
CPR Certified; Current American Red Cross Certification as Lifeguard (Other certifications accepted pending review, Red Cross preferred).

KNOWLEDGE, SKILLS, AND ABILITIES REQUIRED:
- Ability to react calmly and effectively in emergency situations.
- Skill in the application of lifeguarding surveillance and rescue techniques.
- Ability to prepare routine administrative paperwork.
- Knowledge of CPR and emergency medical procedures.
- Ability to follow routine verbal and written instructions.
- Knowledge of customer service standards and procedures.

Location: We have jobs from southern Delaware to West Ocean City, Maryland.
http://bestaquatic.com
---
MD, USA
2017-01-24 12:40:05 5638
Retail Sales Clerk - $9 Per Hour
SUMMARY:
Serve customers by listening, communicating and helping them select products.

DUTIES AND RESPONSIBILITIES:
1. Welcomes customers by greeting them; offering them assistance.
2. Recommend, select, and help locate merchandise based on customer needs and desires.
3. Advise customers by providing information on products.
4. Document and record all sales in sales book and operating a cash register.
5. Process payments in USD, counting money and making change to customers.
6. Process payments by totaling purchases; processing checks, cash or credit cards.
7. Maintain a clean shop including cleaning shelves, counters, floors and various other shop-keeper responsibilities.

MINIMUM JOB REQUIREMENTS:
- Good customer service skills.
- Neat appearance.
- Comfortable with handling cash, checks and credit cards.

KNOWLEDGE, SKILLS, AND ABILITIES REQUIRED:
- Knowledge of customer service standards and procedures.
- Dependability.
- General mathematical skills.
- Good Verbal communication.
- Store and product knowledge.

Location: We have jobs from southern Delaware to West Ocean City, Maryland.
http://bestaquatic.com
---
MD, USA
2017-01-24 12:37:21 5637
Rental Sales Clerk - $9 Per Hour
SUMMARY:
Assist customers in renting and launching kayaks and stand up paddle boards.

DUTIES AND RESPONSIBILITIES:
1. Welcomes customers by greeting them; offering them assistance.
2. Set up and break down of rental boats and stand up paddleboards.
3. Complete customer rental agreements and effectively communicate rental rules.
4. Recommend, select, and help customer chose the right vessel.
5. Assist rental customers with personal flotation devices and safety equipment.
6. Manage daily receipts and process payments by totaling purchases; receive cash and credit cards.

MINIMUM JOB REQUIREMENTS:
- Good customer service skills.
- Neat appearance.
- Comfortable with handling cash, checks and credit cards.
- Possess knowledge of basic water skills.
- Must be able to swim.

KNOWLEDGE, SKILLS, AND ABILITIES REQUIRED:
- Knowledge of customer service standards and procedures.
- Dependability.
- General mathematical skills.
- Good Verbal communication skills.
- Ability to swim.
- Must be able to assist patrons on and off vessels.
- Willing and able to paddle to customers in need.

Location: We have jobs from Southern Delaware to West Ocean City, Maryland.
http://bestaquatic.com
---
MD, USA
2017-01-24 12:23:44 5634
Pool Attendant - $10 Per Hour
SUMMARY:
Under general supervision, encourages the safety of patrons of an aquatic facility by preventing and responding to emergencies.

DUTIES AND RESPONSIBILITIES:
1. Maintains constant surveillance of patrons in the facility; acts immediately and appropriately to secure safety of patrons in the event of emergency.
2. Provides emergency care and treatment as required until the arrival of emergency medical services.
3. Presents professional appearance and attitude at all times, and maintains a high standard of customer service.
4. Must be able to follow and enforce facilities rules and regulations.
5. Performs various maintenance duties as directed to maintain a clean and safe facility.
6. Prepares and maintains appropriate activity reports.
7. Performs miscellaneous job-related duties as assigned.

MINIMUM JOB REQUIREMENTS:
Must be able to swim, CPR/AED and First Aid certified. American Red Cross certification a plus.

KNOWLEDGE, SKILLS, AND ABILITIES REQUIRED:
- Ability to react calmly and effectively in emergency situations.
- Skill in the application of lifeguarding surveillance and rescue techniques.
- Ability to prepare routine administrative paperwork.
- Knowledge of CPR and emergency medical procedures.
- Ability to follow routine verbal and written instructions.
- Knowledge of customer service standards and procedures.
Location: Our jobs span from southern Delaware to West Ocean City, Maryland.
http://bestaquatic.com
---