Help Wanted Ads from Employers
Campgrounds and RV Parks looking for RV workers.
---

Based on your selections, the 4 ads shown below were all submitted within the last 30 days.
The ads are sorted by the date they were submitted with the newest ads at the top.


Show only ads looking for:
Show only ads that pay:
Show only ads for this state:

.




---
Brent, AL USA
Show on Google Maps
2022-11-13 10:50:52 2
Want Extra Exposure For Your Ad?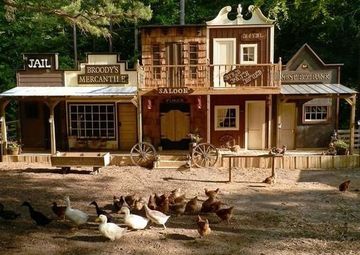 Job Duties: See ad text.
Compensation: FHU Only
If you have an urgent need at your campground or RV park, or you just want your ad pinned to the top of the job listings and highlighted, now you can. Please visit the link below for more information.
https://workampingjobs.com/highlighted.php
HIGHLIGHT YOUR AD
---
Dallas, TX USA
Show on Google Maps
2022-11-25 18:03:45 10132
DFW, TX Seeking Manager Couple
Job Duties: Manager/Assistant
Compensation: FHU and Salary
We are currently seeking a workamping couple (couples only) to assist with all aspects of working a New Upper Scale Community in the DFW, TX area. Duties include the following: Office Assistance: Registration of new guest, collection of deposits and rent, answering phone, giving out rates, taking reservations and some cleaning of facilities. Maintenance Assistance: Cleaning and maintaining facilities, escorting guests to their sites, enforcing rules and regulations. Our guests are primarily long term so there is minimal in/out traffic. Compensation includes FHU and all hours worked paid. Please email resumes, pictures of yourself, RV and pets to office@
536
homervtx.com
http://www.homervtx.com
---
Van Horn, TX USA
Show on Google Maps
2022-11-22 13:35:46 4480
Work Camper For Cafe And Office
Job Duties: Camp Host, See ad text.
Compensation: See ad text.
We are looking for 2 Sets of couples to work in Cafe/ Also one couple to work as host in store. I need you here by asp for camp host for cafe November 15. This is what we offer FHU Wi-Fi and cable tv. Also $50.00 per couple on the days you work.Also we give $10.00 Laundry money. You work 3 on and 3 off. It is split shift. Mornings and evening. You have to be able to do cleaning. If interested Please contact us penny.self1963@
436
gmail.com It is best to email or text
Penny Self-# 623-889-1261
/432 283 2728 text your name and number I will return your call if interested. Time is from the day you get here to the end of April It is best to email us if possible.Or Text Me
http://www.vanhorntexasrvpark.com
---
Lake Jackson, TX USA
Show on Google Maps
2022-11-09 13:49:25 4277
Gulf Coast Bird Observatory
Job Duties: Activities, Housekeeper, Maintenance, Office Help, Groundskeeper, Retail
Compensation: FHU Only
The Gulf Coast Bird Observatory is seeking energetic, friendly, outgoing RV volunteers to assist in all aspects of the bird sanctuary. Our 34-acre site in Lake Jackson, Texas, lies on Buffalo Camp Bayou, and is adjacent to Wilderness Park and the Wilderness Golf Course. Ample shopping, dining, and entertainment are within 5 minutes. Previous RV host experience strongly preferred, but not required. Birders and nature lovers a plus. Couples encouraged. GCBO is open to the visiting public year-round. RV hosts should expect to work about 28hrs per week total (per couple). Next openings start on May 1, 2023 and is open through December 31, 2023 (or any portion thereof). We also have openings from May 1, 2024 through Dec 31, 2024.
RV Volunteers are a vital part of the sanctuary operation. As RV volunteers, your duties will include grounds maintenance, mowing and gardening, building and equipment maintenance, light cleaning of office building, at times opening and closing facilities, helping with events, nature store or office work, maybe greeting visitors, and possibly helping field biologist in the field depending on experience. RV hosts will be provided with a full hook-up campsite (Water/Sewer/Electric 30/50 amp), laundry facility, and free Wi-Fi. Criminal Background Checks may be required.
You can find our RV Volunteer application on our website at the link below. To apply please send in the online application along with a bio by email to: mhagne@
767
gcbo.org
For more information about RV volunteering contact the Volunteer Coordinator by email at mhagne@
767
gcbo.org and visit http://www.gcbo.org
Thank you!
https://www.gcbo.org/connect/rv-volunteer/
---
---
Mission, TX USA
Show on Google Maps
2022-11-08 06:01:55 10115
Camp Host / Front Office Astra /cooks / Activities
Job Duties: Camp Host, Activities, Housekeeper, Maintenance, Office Help, General Labor, IT/Web, See ad text.
Compensation: FHU Only
Start Date: ASAP - end of April Job category: Camp Host Housekeeping / Cleaning Office Activities cooks Marketing/photographer/videographer Compensation: RV Site Only (FHU) Laundry: Yes Wi-Fi: Yes Pets OK?: Yes Hours: 24 hrs a wk in exchange for site/ per person if 2 people Job Description Work Camper- **In Mission TX ** * Astra Software experience - FHU + pay Need work camper single or team for Reservation Agent, Outside maintenance, light cleaning, and general campground chores, if you have plumbing and electrical experience that is a plus! If interested please send a message. oleandeacresrv@
287
gmail.com Salome 816-447-6092 call, text, email please find us on social media
http://oleanderacres.com
---